Home
Audio
Video
Surround Sound
Lighting Control
Security, Fire, Cameras
Phone
Landscape
Automation
Central Vac
Service Warranty
Simplicity Sells offers a full one year warranty on labor in addition to the manufacturers' warranty on parts.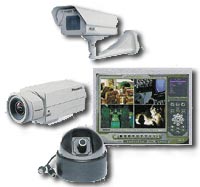 Security, Fire, and Cameras
Protect you main investment from theft, fire or accidents. Whether you are home or abroad, know that your house is being monitored for undesirable threats. With an early-warning system, the proper authorities can arrive at your home and act accordingly. Use cameras to watch the gate, pool, or any other area -- covertly, blatantly or over the internet. A professionally installed system may save you and your family's lives!